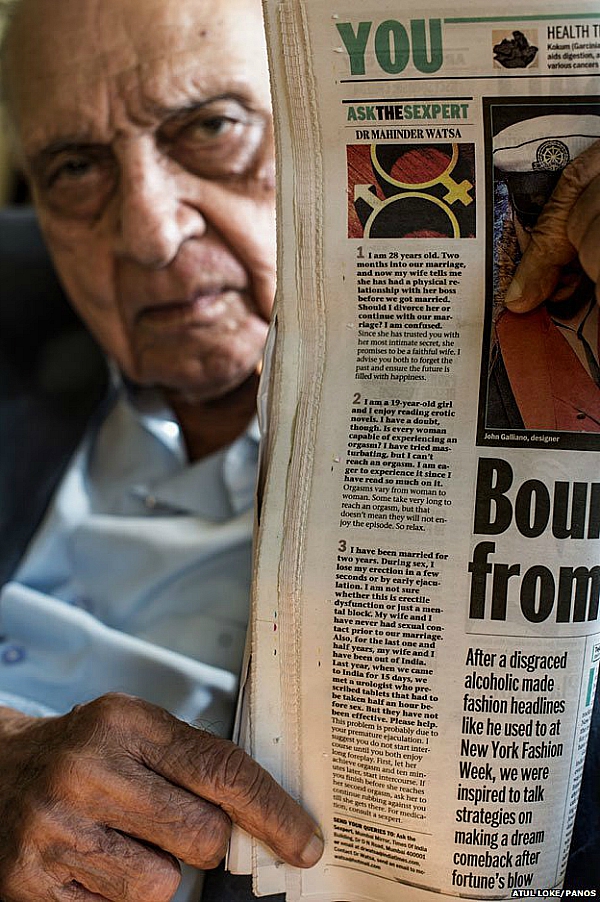 Dr. Mahindra Watsa
Mahinder Watsa is an Indian sexologist who is well known for his sex columns in newspapers and magazines and his contributions to promote sex education in India. Through his work as a columnist he became aware of the lack of sex education in India. In 1974, while working as a consultant for the Family Planning Association of India (FPAI), Dr. Watsa proposed that a sexual counselling and education program should be introduced. Despite oppositions, FPAI accepted his advice and started India's first sex education, counselling and therapy centre. In 1976, he organised India's first workshop on human sexuality and family life. Meet Dr Mahinder Watsa, the charismatic man behind the profound revolution at Clerisy – The Panel Discussion at Swaasthik.
Dr. Mahindra Watsa
Dr. Muffazal Lakdawala is an obesity surgeon in India.He is also a laparoscopic expert and the founder of the Centre for Obesity and Digestive Surgery (Centre for Obesity and Diabetes Surgery) – a weight loss and weight management centre located in Mumbai. He is the 'Chairman, Dept. of Minimal Access and Bariatric Surgery' at Saifee hospital. He was awarded the first international centre of excellence designation by the US based SRC (Surgical Review Corporation) Mumbai. Meet him at Swaasthik.
Dr. Shashank Joshi
Dr. Shashank R. Joshi is an Indian endocrinologist, diabetologist and medical researcher, considered by many as one of the prominent practitioners of the trade in India.He was honoured by the Government of India, in 2014, by bestowing on him the Padma Shri, the fourth highest civilian award, for his services to the field of medicine.Dr. Joshi is the President of two important organizations, the Indian Academy of Diabetes and the Association of Physicians of India (API). He was also a former President of the Research Society for Study of Diabetes in India (RSSDI) and the All India Association of Advancing Research in Obesity. He is the former Vice President of the Association of Physicians of India and is now its Advisory Board member.
Dr. Zarir Udwadia
Dr Zarir F Udwadia is a consultant chest physician at the Hinduja Hospital, Breach Candy Hospital and Parsee General Hospitals. He is an MD, DNB, FRCP (London.), and FCCP (USA). A post-graduate of the Grant Medical College, Bombay, he has spent 5 years training in various centers of excellence in the U.K including the prestigious Brompton Hospital, London. On his return he established an active chest department at the Hinduja Hospital. This includes Bombay's busiest bronchoscopy and PFT services and the city's first sleep laboratory.